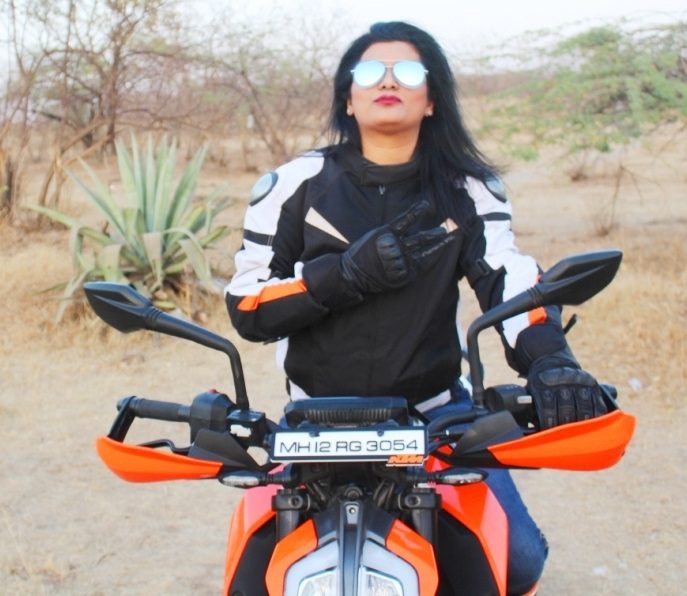 Xtreme Dynamics Inc – "Her point of view" by Bhavna Sharma
March 7, 2019
Bhavna Sharma, Mrs India Universe Runner up 2018 is no stranger to the glamour industry. With her podium finish in Sri Lanka last year, she indeed has taken her passion to the next level. Currently, she is a mentor to budding pageant participants. A mother of two, she has spent most of her life maintaining a harmonic balance between being a home maker and a  working professional with an MNC in Pune. In 2016, Bhavna purchased her first 200 cc motorcycle. A Golden Bajaj Avenger Cruise 220 and ever since her first ride there was no looking back for this motorcyclist mom. Today she talks about the Xtreme Dynamics Inc review.
"Safety is sexy" is one of the many metaphors of the motorcycling commune across the globe. Adding to this her personal rendition of style when she wanted to upgrade from the "commuter class" safety wear. While she did shop around for options she finalized Xtreme Dynamics Inc. It is commonplace for a motorcyclist irrespective of gender to opt for gear to their comfort. Of not necessarily one company, yes there are riders who prefer a single brand.
When asked, Bhavna said, "Yes there were brands that had the same safety standards as XDI at the time of purchase. However they stood out for lack of being tacky or flamboyant. XDI, I could connect with because of its no-nonsense design and classy accents. Be it the jacket or the riding boots for that matter, they both have a scent of "me" in them and hence the connection. "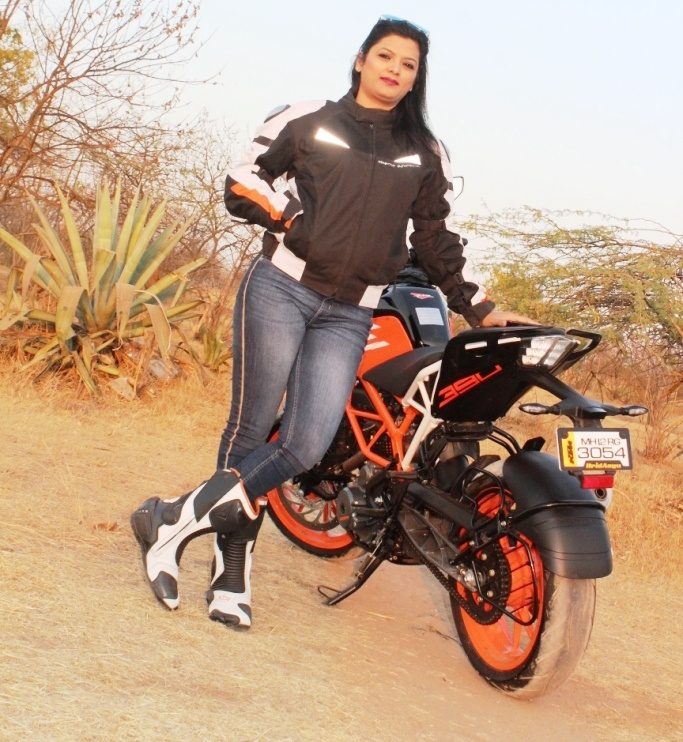 Here is Bhavna Sharma's review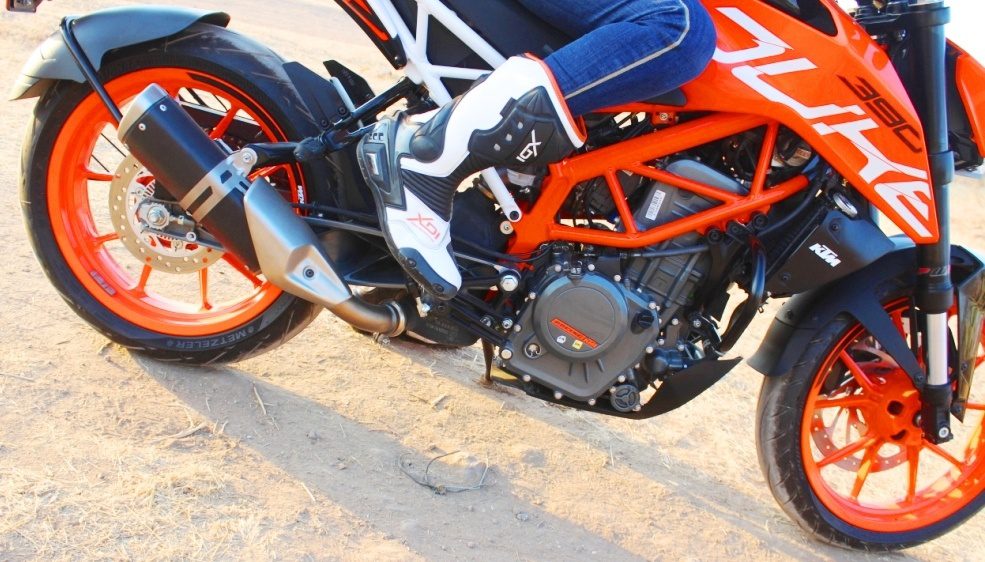 Pros:
The XDI race boot is a beautiful piece of riding gear. Everything from the sophisticated looks to the functional features has been crafted keeping the riders comfort in mind. The synthetic leather along with the waterproof coating and race spec protectors makes sure you can use it all around the year and in any terrain.
Since I have picked up a white and orange combination boots, which matches my XDI jacket. And of course, it also matches my Monster, a 2017 KTM Duke 390 (bought this year) too so it really looks sexy and sets some fashion goals for all riders.
It comes with:
Waterproof exterior
Metal sliders
 Gear shift panel
Molded TPU Protectors on ankle & heels
Anti-skid sole – which gives great grip & ride control
It also has Velcro closure with zippers, which helps fit in your feet perfectly.
Price wise I feel for an Ankle length boots it's not that high compared to other brands.
Cons:
Being a Female rider, I feel its bit heavy for me but I am sure male riders may not feel the same.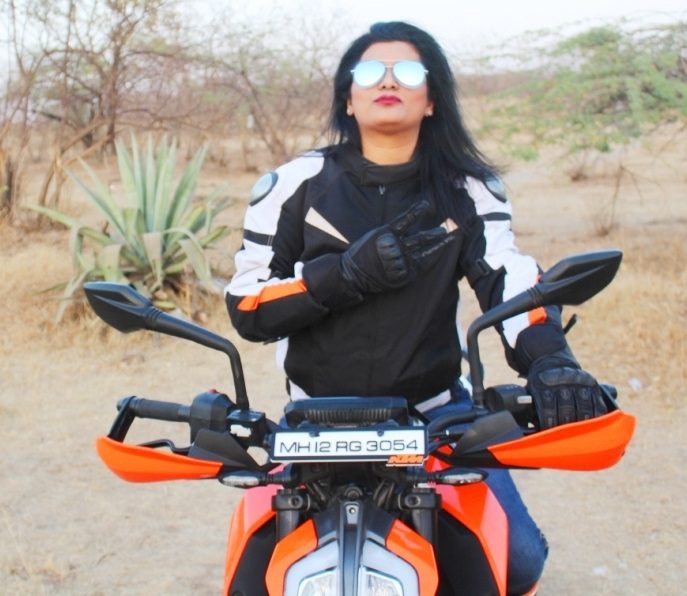 Pros :
I don't think you'll find a better jacket for just 8000 Rupees. I'm 5'6″ and got M size (white-orange color) jacket, it fits perfect. Waterproof liner is also of very good quality. As after almost 200km ride in heavy rain, I was hardly wet from inside. Finally, the jacket is fantastic for riding in all seasons. Extremely comfortable, the jacket looks great and it shows the extra attention to the details from XDI.
It comes with 3 Season Liners Thermal, Detachable and waterproof. It has nice reflective prints and strips. They look chic at night /in Dark along with Adjustable waist strap, removable armors which is dual density armor and internal Hydra seal pockets.
Cons: Nothing negative to speak about.
All in all a very great product and I am super happy with the Jacket & Shoes . It's been 14 yrs I'm riding a geared bike and coming from fashion background I feel it's just a very stylish brand which comes with best of quality and look.
To conclude and summarize the review
Bhavna Sharma is extremely happy with her choice. This, even though the current generation riding apparel offers "Level 2" protection. She also extends her thanks to Probiker Helmets and accessories for their time and patience during purchasing process of both the products. Last but not the least through this review Bhavna also extends her appreciation to Xtreme Dynamics Inc. – the manufacturer for these safe yet stylish riding gears.
To connect with Bhavna Sharma click here