Cafe Racer Riding Pants 2.0 – 1st ride review
May 26, 2016
After extensively testing the riding pants by Cafe Racer we took the opportunity to bring you this "Paid review".  Cafe Racer Riding Pants 2.0 from the outset is pretty much a regular looking plain Jane trouser. However, what lies beneath is what the manufacturers believe makes these riding pants a class apart.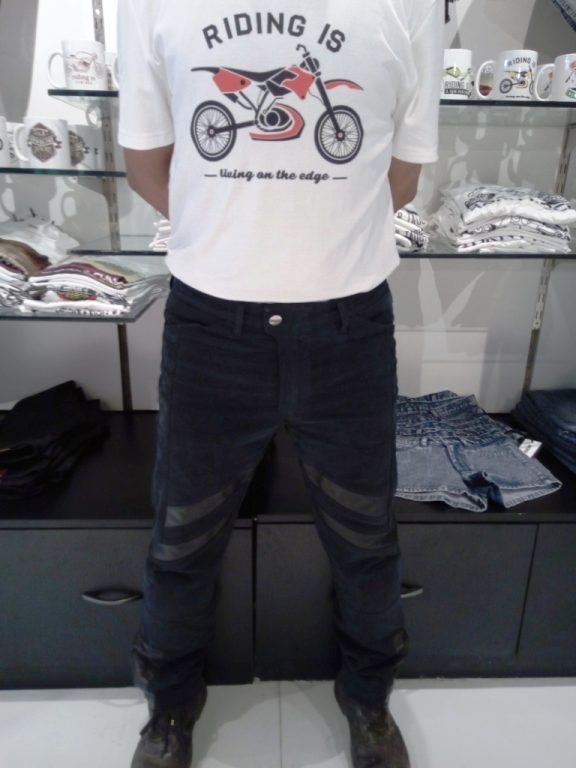 Cafe Racer Riding Pants 2.0 – Construction
The riding pants  is a comfort fit 4 pocket production specimen. Unlike its predecessor that we reviewed, the V2.0 (as we would like to call it) come with knee sliders in 3 designs. Also, these have a layer of Kevlar infused fabric that lie beneath the stretchable fabric. This yellow layer is meant to be the rider's final line of defense should he or she takes a fall. The 4 pockets just like in V1 and the two at the rear are a snug fit. This, without giving you jitters about the thought of your wallet falling off while the diagonally crossed front pockets are deep enough to accommodate a Smartphone.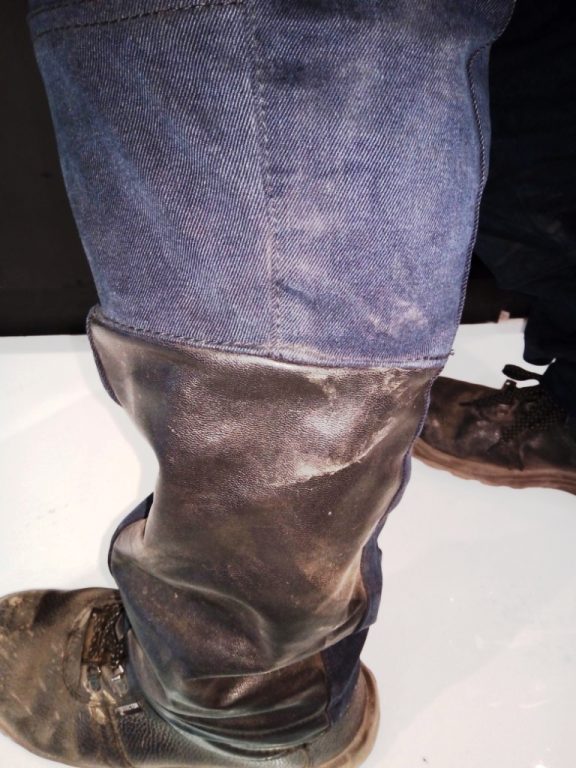 Cafe Racer Riding Pants 2.0 – Comfort test:
The stretch denim is accentuated to resemble a party wear retro styled outfit. It comes fitted with foam based knee sliders that sit just below the knee when you are standing. When on saddle, be it any motorcycle, so as long as the knee section folds the sliders automatically takes it position on the knee area. Unlike most knee guards that tend to wear the rider down, the sliders are rather snug. During time of mild rain or cold weather it saves the rider some chills.
Cafe Racer Riding Pants 2.0 – first Ride
To get a fair view of the product we put it through a ride around the city of Pune. This went from the NH-4 bypass through Maale and connected to the Amby Valley corner Near Jambulene. The ride concluded near Kondhwa in Pune. Thus clocking over 200 kms on a hot midweek ride. This trail had treacherous blind curves ridden with potholes. These would put the public roads  in the city, and possibly the crater on the moon to shame. In other words, an adventure motorcyclist's paradise.
Our verdict about the Cafe Racer Riding Pants 2.0
It is an innovative product that provides a great fit and comfort while being a value for money proposition.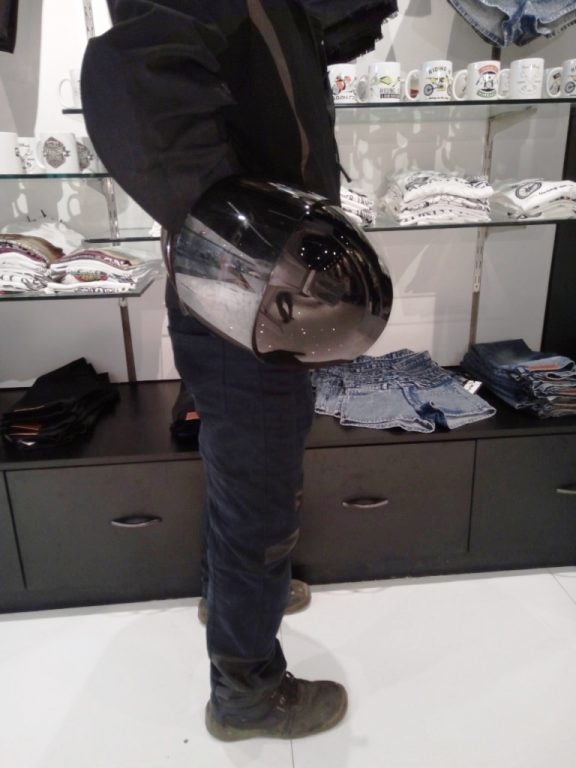 Long distance Riding Comfort:

Review pending, we will let you know once we have update this part of the review
Be it riding, trekking, going to a party or attending a board meeting for that matter as long as your journey is on a 2 wheeler, these riding pants are indeed something to look forward to. Indeed it is a paid review the item was purchased off the shelf and for those who ask there is a bill that goes with it too 😉
Recently, they opened their first store in Pune Click here to know more. The Riding pants V2.0 is Available exclusively at their store and case you want to drop by the address is mentioned below.
Website: http://caferacer.co.in/
Facebook Page:  https://www.facebook.com/CafeRacer-788038297972116