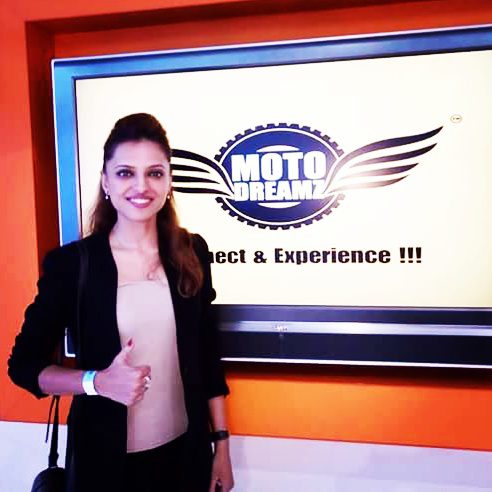 Neharika Yadav – Motolethe with a shade of Grease
July 22, 2016
Amidst over two thousand motorcycle enthusiasts who joined the 3rd edition of Moto Day organized by MotoDreamz, there came a doctor and no we are not talking about him. Power, poise, precision, control all that and more whether it is tending to a patient on the chair or being patient while the wind tried to get to her hair. Team Motolethe is indeed privileged to have Neharika Yadav – one of the best Female Superbike Racers in India to be the 1st lady to feature on MOTOLETHE.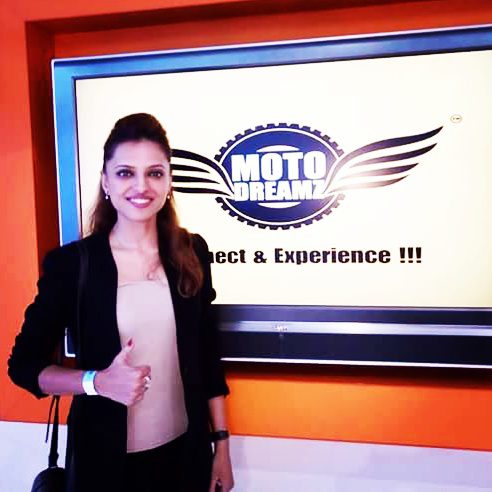 Neharika Yadav –  The Doctor
A qualified dentist, Dr. Neharika Yadav is an enthusiast of for bikes and racing. Being the quickest woman, she has already completed 2000kms at the Buddh International Circuit. The first outing being a pilgrimage to the track as a biking enthusiast. Thus, suffice to say she has indeed created the Work-Life Balance. We met her soon after the flag off at Moto Day 2016 on occasion of the World International Motorcycle Day 2016. This event is an annual event organized by MotoDreamz. This year it was on 18th and 19th July 2016 in Lavasa.
Neharika Yadav – Bedazzled Symphony
While she already knew how to ride a bike, she started riding extensively from 2013. This is after her first visit to the Buddh International Circuit, Greater Noida. The symphony of the 1000cc machines that blazed past while she sat at the stands bedazzled Neharika. This is the inspiration that got her on the saddle.
Interestingly, it was an accident that took away 50% of her hand movement in a fatal car accident. This incident convinced her to live her life to the fullest. For a set of training wheels she had a motocross bike. In 2013, she went on track with a KTM 390. In 2015 she was the only woman amongst 33 other men on her Ducati 899 at JK Tyres Championship.
Today, her best time stands at 2 minutes 19 seconds being her fastest on the Buddh International Circuit.
Neharika Yadav & The Red Demon
Physical fitness is paramount with the risk of injuries in this sport. One also needs to have lot perseverance and will to be able to progress in this sport. Months of determined practice and mentoring from seniors developed the persona that she carries on track. The adrenaline rush leverages the 6 day hectic schedule with a day on track with her beloved Ducati 899 at the Buddh International Circuit. While talking about endurance, it is not limited by the sight of the checkered flag. Also, it is seen in her daily routine tasks coupled with keeping fit and being disciplined.
To know more about Neharika Yadav's story Click here or visit the link provided in the comments below.
A MOTODAY special feature by in collaboration with – Trisha Roy, an avid Lifestyle Blogger and Content Writer at Shades Of Expressions