The Motolethe – Ben Holbrook
November 21, 2015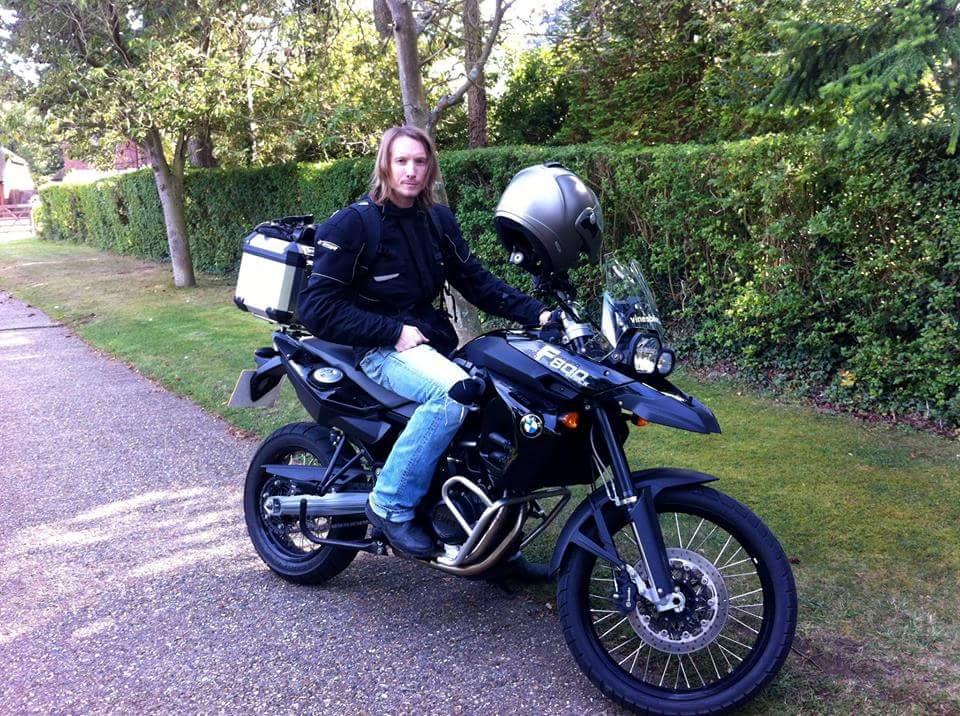 World Motorcycle Day or Motoday is an event that synonymous with the motorcycling community of Pune.
Every year this celebration is gaining ground in other cities of India. While the enthusiasts are busy with preparations for this we got an Exclusive interview with the man behind World Motorcycle Day –  Ben Holbrook
Savio: Tell us  about yourself and what drew you towards the motorcycle?
Ben:  I am Ben Holbrook, from Wales in the UK. I live in Barcelona, Spain. I was always drawn to motorcycles and the sense of freedom they offer. My dream is to ride around Europe. I work as a travel writer and am currently working on my first book. It is about a road trip I took from London to Belgium and the experiences I had along the way.
 Savio: Your first bike, your current bike and the bike you aspire to own.
Ben:  The first bike I owned was a Honda CBF 600, a fantastic first bike and extremely reliable. I am currently bike-less but planning to buy a BMW 1200 GS and tour Europe.
Savio: World Motorcycle Day, how did the idea come about?
Ben:  I came up with the idea of World Motorcycle Day when I realized there was a day for almost everything else, like:
"Wear a suit to work day",
"World Whisky Day"
"World Book Day"
Also, it seemed crazy to me that there wasn't a World Whisky Day, so I set up the website. Although I have not had a lot of time to perfect it.
Savio: Is solstice/ longest day, the only reason to ride out were any other days considered?
Ben:
It seemed as good as any day to name World Motorcycle Day. I just like the idea of there being more hours of daylight for riding. The longer the ride, the better.
Savio: When and where was this first organised, can u share some details and photos of the event?
Ben:  I honestly do not hear much about the events. I do not have images of the first event, so I encourage people to share their photos and event details on the Facebook page. I got many messages asking how people can get involved. The answer simple: any way you like! Just get together with your fellow bikers and ride!!!!
Savio: In the recent times due to the availability of hi-powered machines there is a rise of 2 wheeler accidents (some ending in fatalities). Would World Motorcycle Day be the ideal platform to spread the message of safe riding, wearing a helmet and appropriate riding gear?
Ben:  Absolutely, it is all about riding safe. I have always encouraged riders to wear all the right gear when riding.
Savio: Lastly, a message that you would like to give us – your fellow motorcyclists
Ben:  World Motorcycle Day is a celebration for everyone and anyone who loves to ride. So let us get out there and cruise. And remember to wear the right gear and ride safe. We want you around for next year's celebration, too!
CONTACT:
Whatever you want to know about World Motorcycle Day: