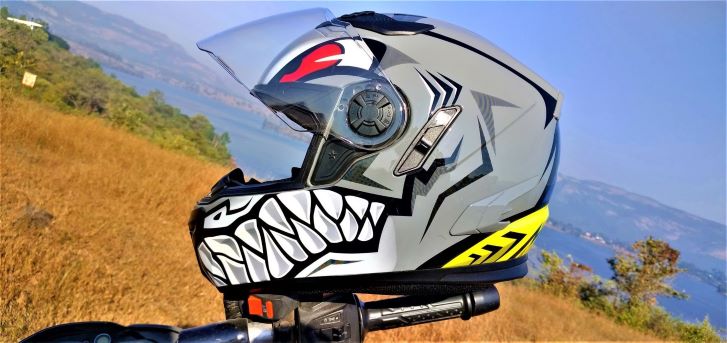 ZEUS ZS 813 Helmet Short Term Review
April 2, 2021
ZEUS ZS-813 AN31 HELMET – PANTONE GREY
ZEUS ZS-813 – Prologue
The ZEUS ZS-813 helmet is no stranger to the team. This in fact is a fourth helmet amongst the team. With 3 years and counting, the Axor Stealth Crazy needed a successor. The search began early in 2020, then the pandemic hit. Post lockdown, certainly travel plans wouldn't be beyond the state boundaries. Pre-dominantly, the replacement helmet requisites would be:
Helmet for city use
Lightweight helmet
Dual Visor
UV400 Inner Visor (preferably)
A price tag Under 10,000/-
Shortlisted helmets:
I shortlisted the following helmets –
SOL Aurum
SMK Titan
MT TARGO ENJOY MATT BLACK HELMET (GREY)
The SMK Titan, a fairly new addition to the plethora helmets is actually above the 10,000/- mark. The light weight offering is an interesting factor. SOL Helmets is a known brand and hence and obvious choice. While the MT Targo does not have a dual visor setup, it is the lightest of the shortlisted helmet.
ZEUS ZS-813 – The Chance meeting
Festive seasons is the most auspicious time for making new purchases. Around Diwali 2020 is when I walked in to Probiker Helmets, Pune complete the sale of the MT Targo. No sooner I enter I see a rack of monsters staring at me! A fresh batch of Zeus Helmets just arrived. The lot, single and dual visor variants indeed stand out in an array of helmets. I purchased the ZEUS ZS-813 AN31 HELMET – PANTONE GREY helmet. To add to the convenience factor, I installed a Bluetooth headset at Probiker Helmets.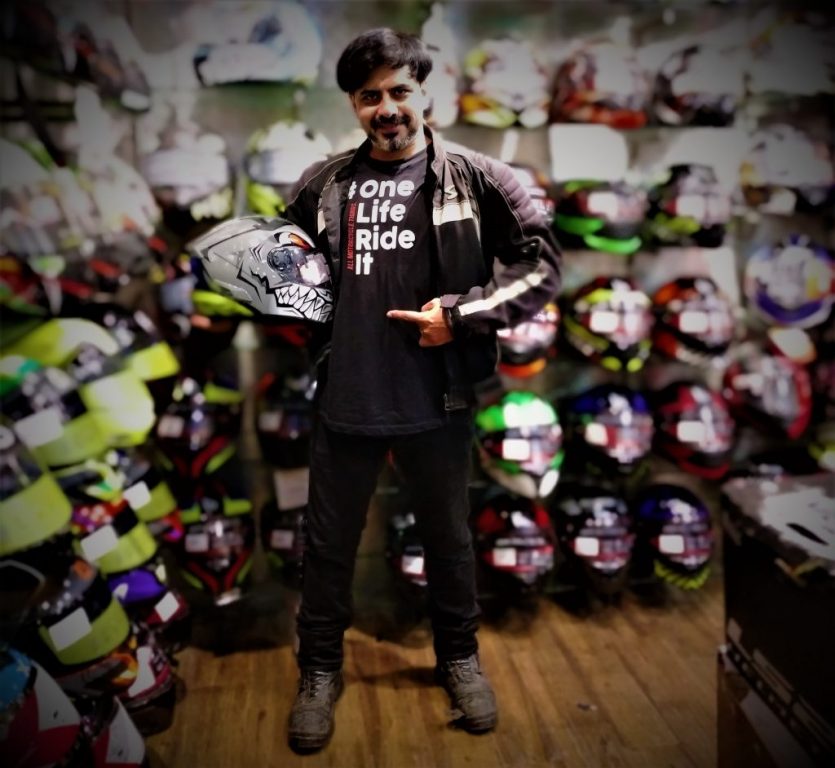 ZEUS ZS-813 – First impressions:
Well balanced shell gives a lightweight feeling
Compact design allows for easy storage
The graphics make a style statement without being tacky
Premium fit and finish of the liners
Easy access Double D-ring strap
Inner UV400 visor keeps the harsh sunlight away
Strategically placed visor button makes for hindrance free operation
The speaker pockets keep the Bluetooth earpieces in place
 Wide angle view is a plus for a "sports helmet"
ZS813- SPECIFICATION
ZS 813 Ships with a Clear shield as standard.
Specifications (As per the manufacturer):
Material: ABS
Certificate: ECE, DOT, JIS, NBR
Weight: 1580±50g
ZS-813 is specially designed with a graceful shape in concordance with a visual combination of elegance and innovation. It presents a modern back design with an aerodynamic aesthetic and speed sensation. ZS-813A is a stylish helmet born for speed.
The concept behind the development is the mixture of simplicity and efficiency – the appearance of the helmet doesn't change when the vents are open or closed. In addition, the vents are placed at an especial angle to maximize the entrance of air. Due to the ZEUS Cooling System, the flux of air flows efficiently and expels the hot air through its four rear vents.
ZS-813A is designed with an improved aerodynamic shell to stand out in the high-speed performance.
The spring-loaded mechanism provides great air tightness that prevents water and wind from getting into the helmet and reduce noises.
ZS 813A lining is equipped with 5 removable and washable pieces. It uses different fabric materials and combinations, providing excellent coverage and comfortableness. The mainlining has a greater thickness and included four trenches providing more comfort without losing good air circulation. Chin curtain is made of black velvet material with highly breathable fabric. Included safety standard wind deflector that helps to cool off rider's facial temperature and induce airflow to the visor for defogging without interfering with rider's eyesight.
Designed with a double visor, ZS-813 provide UV 400 protection.
Its high-end spring-loaded visor mechanism is easy to remove and change.