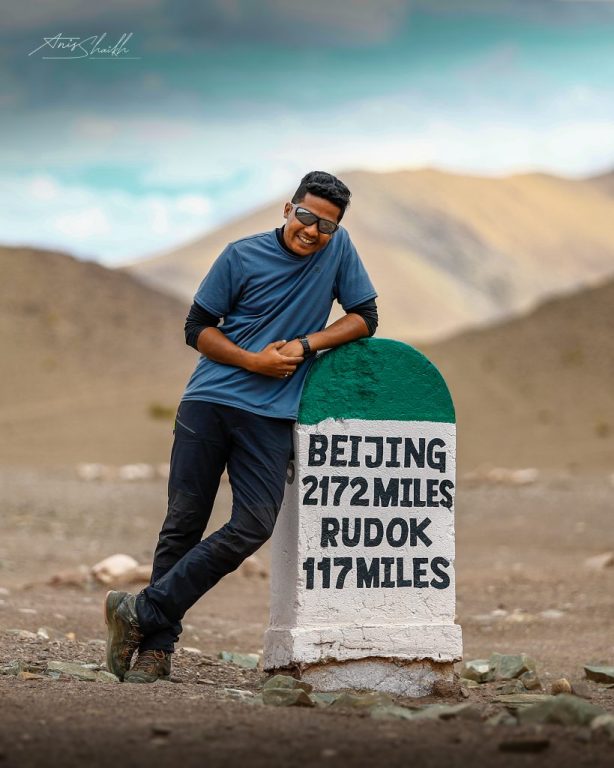 Anis Shaikh – Not just the Motolethe
May 1, 2021
Anis Shaikh, a multi-talented motorcyclist or a motorcyclist who is multi-talented. Well there is a lot that can be spoken about his exploits be it motorcycling, photography, or editing. Today, he is one of the new generation media professionals whose career path is indeed an inspiration for budding automotive photographers to follow. Without further ado lets grab that cup of tea or coffee and ride with Anis ..
1. How did your association with motorcycling begin?
My dad used to tour on a motorcycle, he taught me how to ride, took me with him on his tours once in a while and yes that was the point where I understood that I need a set of wheels for myself too.
2. Tell us about your first motorcycle
FZ-16, the first edition, I bought it as soon as I got into engineering.
3. If you had to bring back a motorcycle from the past it would be a _______
Suzuki Katana, Yamaha R6. 


4. Who is your inspiration/ idol in the world of Automotive Photography (either or both) and why?
Mark Riccioni – TopGear UK
5. If Anis Shaikh were not a motorcyclist & a photographer (as you are today) you would have been a _______
Engineer / Design Professional
6. What inspired you to pursue automotive photography?
The love of motorcycles and cars. I have been close to automobiles since I was a teenager and I guess this career choice served me well. From shooting them to driving them.
7. As we know it today, you are the Photography Editor at OVERDRIVE, please do share some details of your journey with us?
I have been around the Motorcycles for more than a decade now. Riding, Travel, Photography and everything in between I embraced them all. I've been working with Overdrive / Network18 Media & Investments since 2015. I joined as a Photographer, now looking after the Magazine & Website content as a Photography Editor. I've spent nearly two years handling the magazine's Photo and Video content single-handedly.
Having said that I've spent:
More than Five Years in total at the Automotive magazine,
Seven Years in Automotive Photography,
and Twelve in Photography.
I understand emotions behind moving vehicles and try my best to translate it to Print / Digital medium. Under-promise and Over-deliver every single time, before the deadline. Always Proactive and Efficient as its 2050.  


8. The road ahead for Anis Shaikh is ..
Yet to be explored.
9. Your idea of your dream motorcycle is (Do not specify any brand or type)
The one which can do miles at a stretch and a corner queen.


10. You wear a helmet because
I want to create more content in upcoming years. 🙂
11. A message for budding automotive photographers & motorcyclists
Storytelling is very important and serves as a key factor in the outcome of the shoot. Working in the editorial field makes you understand the scenario quickly. Also, you have to work round the clock to generate imagery in given location, time and budgets. The more proactive you are and the more you improvise, the more healthier content you generate.  Yes, we risk it. Be it time safety, or the weather, we do not care about anything except the photographs.  Be Consistent, Look for inspirations.
Here's one of his recent works based on the Cyberpunk theme, to visit Anis Shaikh on Instagram click on the View Profile button below: 
You can also connect with Anis Shaikh on:
___________________________________________________________________________________________________________________________
PHOTO CREDITS: Credit to all photos posted here directly or via "external link" is to Anis Shaikh.
___________________________________________________________________________________________________________________________