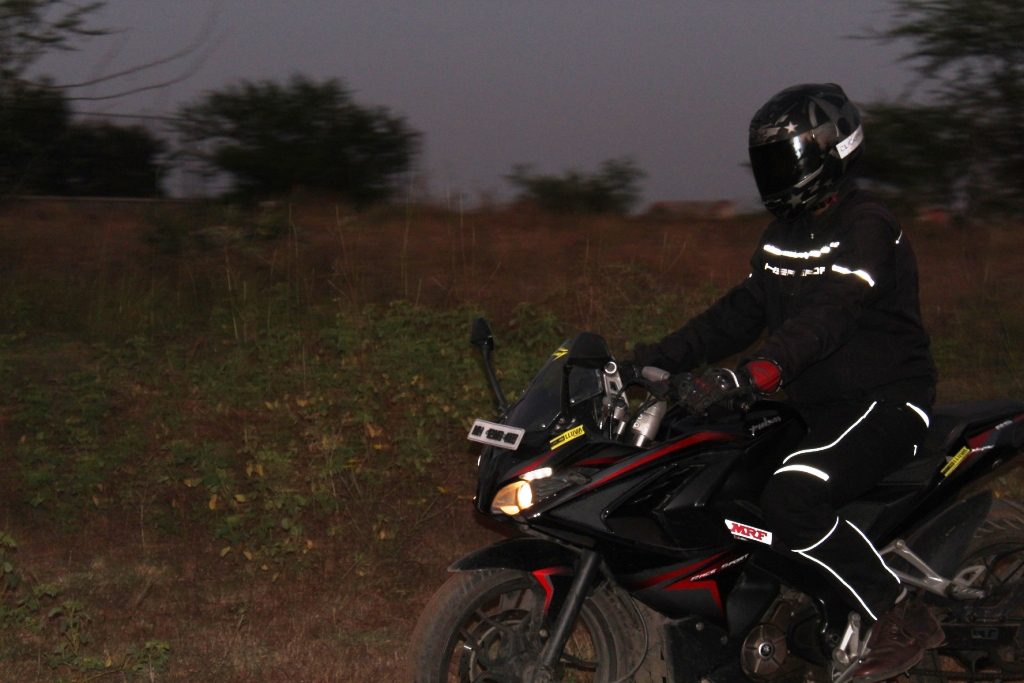 Cafe Racer Riding Denims – photoshoot
December 5, 2017
This month two years ago, Cafe Racer Riding Denims debuted at the India Superbike Festival. Taking the festival by storm it had most of the PYTs walking away with a Cafe Racer package that was now synonymous with our lenses. Adding to the fray were the children who lopped up their merchandise (read caps) allowing a very short shelf life.
In the times of other brand who offered full-fledged "Touring pants", there was only one of them who went DARK. Nevertheless we had some invasion from the east who vied to be on the saddle of every motorcycle. Taking a stride into the past and looking back at how this brand has developed it array of riding denims is nothing short of a quantum leap!  Here's Celebrating two years of affiliation. Also, as very satisfied customers we have one of the moderators of  The Lycans – Pune , Suhas Kumbhar share the lens space with the Yamaha FZ 25.
Cafe Racer Riding Denims – DETAILS as per their website
Crafted with denim fabric of high density for increased protection with slight stretch to accommodate riding positions for best comfort and fit. Breathable denims which are suitable for everyday use. Please see the image for Aramid placement.
https://cdn.shopify.com/s/files/1/1061/3398/products/black_0ab7836e-4d7a-42cb-88dc-cba77b5112f6.jpg?v=1558759578
Regular waist, 97% cotton 3% Elastane denim
YKK Concealed zipper at knee to insert slider from above.
Reflective tape all over.
Aramid knit placement- Back hip, Thigh, Knee and side leg
Price includes jeans and a pair of knee sliders
PLEASE NOTE- The white lines in the images are the reflective tapes
COLOUR- Black
---
SIZE & FIT
Relaxed fit
Model is 6'1/185cm and is wearing 34/34.
See our size guide for more details.
WASH CARE

Do not tumble dry
Do not Bleach
Made in India
Article no. CRKJ017M
For more details and to get your pair of Cafe Racer riding Denims click here
Photography: Rishi Lokhande