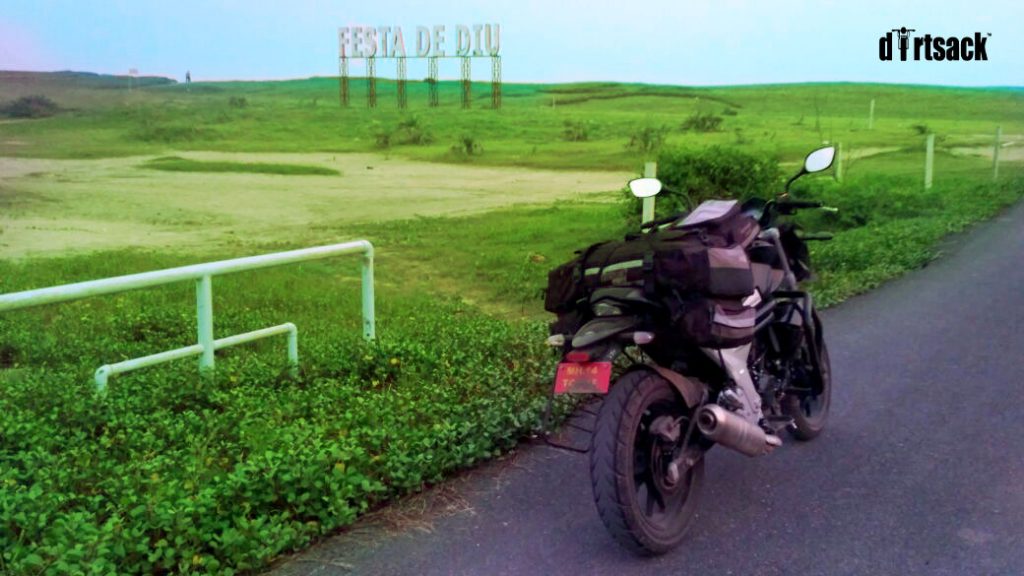 Dirtsack Gypsy Tail Bag Touring Review
November 12, 2017
We recently took the Dirtsack Gypsy Tail Bag out on a short trip across the country cover a little over 11,000 kilometres over a travel period of around a month or so… Sounds trivial doesn't it? given the average distance a motorcyclist covers on a solo ride in this time frame, these eleven thousand Kilometers are indeed a lot less. There is no denying that at times in a day covering even 200 kilometers felt like a thousand and covering 500+ felt like a walk in the park. Such is the diversity of terrain that our country is bestowed with.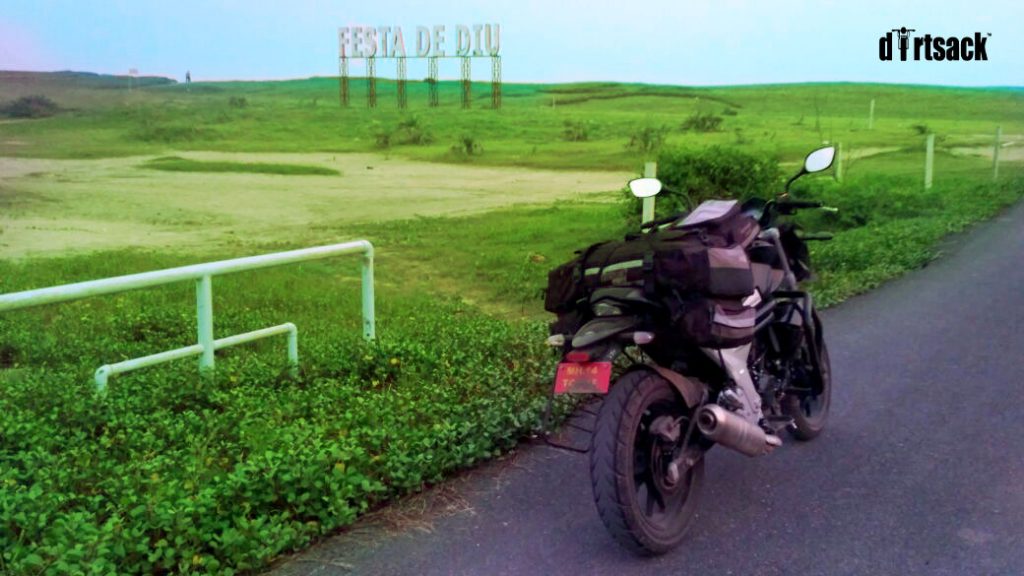 Unlike the typical paragraph reviews, we are taking a different approach for the  Dirtsack Gypsy Tail Bag:
We took the Gypsy without its standard locking straps and used Bungee cords instead in order to test its buoyancy in the absence of standardized bolt-ons.
Throughout the journey with the exception of obstacles like potholes and bumps, the bag stayed on it pillion seat without a fuss.
Also we kept it devoid of the shape retainers to check if over a period the is and kind of wear and tear to the outer fabric.
Apart from the dust accumulated over the entire journey there were no other marks.
There is no denial that when out on a ride one must pack not just for the ride but also ensure that you do not over pack.
The idea being, to carry just the essentials and keep a little bit of space for any items that might be purchased as mementos of the ride.
Since the journey began in the last week of September, we got our fair share of downpour across most of the states travelled.
Not just during urban thunderstorms but also through rain soaked jungles the rain cover ensure that the bag was bereft of water. Whatever bit did seep in, it was through the gaps created during installation of the cover in the event of a sudden downpour.
The lower outer pockets allow the rider to carry about two liters of engine oil while the upper pockets can be used to carry some tools and minor spares as well.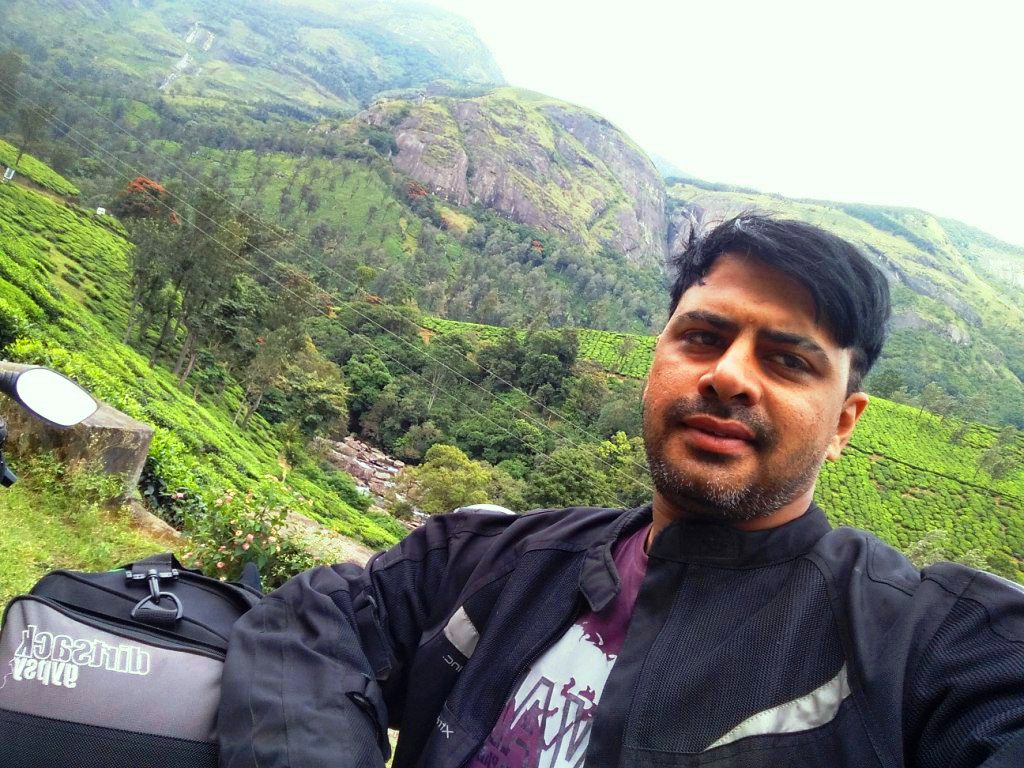 Overlooking the lush green Nilgiris at Munnar
Apart from the bolt on straps there are three other types of straps:
A sling strap to carry the bag like a regular travel bag
A Handle strap that comes with a Velcro lock. This strap allows the user to carry the bag confidently at its maximum load.
Two auxiliary straps that fastened from under the seat keeps the bag anchored. This is in addition to the bolt-ons or the bungees to anchor the bag in place.
Universal compatibility ? No change in luggage from bike to bike, Designed to fit Sports, Standards, Cruisers, Adventure Bikes, and almost anything in between.. Harleys / Triumphs / Bullets / Indians / KTMs / Hondas / Yamahas ..you name it!
Massive storage capacity ? Class highest 60 Litres capacity.
Reinforced fibre inserts inside ?legs? ensure full look even when partially full. 2 Quick Fit Duffel Straps, included, allow an additional duffel to be strapped outside of the bag — try our waterproof Frogman Tailpack ? sold separately.
Completely secure fit ? roads, boulders, gravel, river crossings what have you..4 versatile anchor straps provided, offer Zero Displacement fit on any bike! Optional mounting points to suit all bike types. Bar tacked versatile Molle straps and D rings – for anything from a tent to a tripod to be harnessed outside the bag.
All Weather Protection
Constructed out of Completely Water Retardant fabrics. This paired with an extremely sturdy external weather cover, with go-around secure straps. Thus, making it a bag for all seasons. Dirtsack Gear dry Dry bags sold separately, ease packing and offer 100% waterproof protection to contents.
Ease of exterior pockets
4 large external YKK zippered pockets, for those tabs, pads, pencils, phones, batteries, keys, cameras, books, maps, ropes, tools, gum, cigarettes, Zippos? the works!
Water Bottle Holders
2 ergonomically designed secure bottle pockets can each carry a 1.5Lt Bottle with ease. Use a Hydrapack? You don't need a bottle pocket. Just press the empty pockets onto the bag and a hook and loop arrangement will lock it in place. No flutter! Smart design!
A Super Tough Bag
1000 Den non rubberized PU coated ballistic polyester main shell, YKK coil zippers and runners. Protected with storm flaps for water deflection and easy grasp pullers. Thus, no more peeling off gloves to access a zippered pocket. Bar tacked at all stress points, fiber reinforced legs for added form and protection. No bull.. Dirtsack quality!
Safety
Full length 500 cd lux. Bright as a neon -3M Scotchlite reflective elements on all 4 sides for amazing visibility in bad weather, low light and night riding conditions. The shape and dimensions of the ?legs? prevent any proximity to wheels or moving parts.
3 Layered Bottom
For maximum strength and stability- triple-layered with water resistant liner, 1000 den polyester and anti-slip high tensile rubber foam.
Dimensions:         L56cm / W30cm / H20cm & Overhang from seat 18cm
Capacity:                60 Litres optimum
Compatibility :      All Motorcycles with pillion seat (or tail-rack)
Color – Black with grey accents
Price – Rs 5500/- inclusive of taxes (Check website for latest pricing)
Link to  the Website: Dirtsack Gypsy