Ceat Zoom Rad Tyres review
April 22, 2016
The Ceat Zoom Rad Tyres review indeed is one to remember for as long as one rides a motorcycle. After over one and a half year and clocking over 14000 kms with the set of test tyres issued by Ceat, it was time to move on. Unlike the standard approach to a review here it is more like a journey than a review. For every kilometer clocked it meant the beginning of a journey. At first given the dimensions no motorcyclist who follows the rulebook to the line in his or her right frame of mind would plonk in a set of aftermarket non-stock spec set of tyres.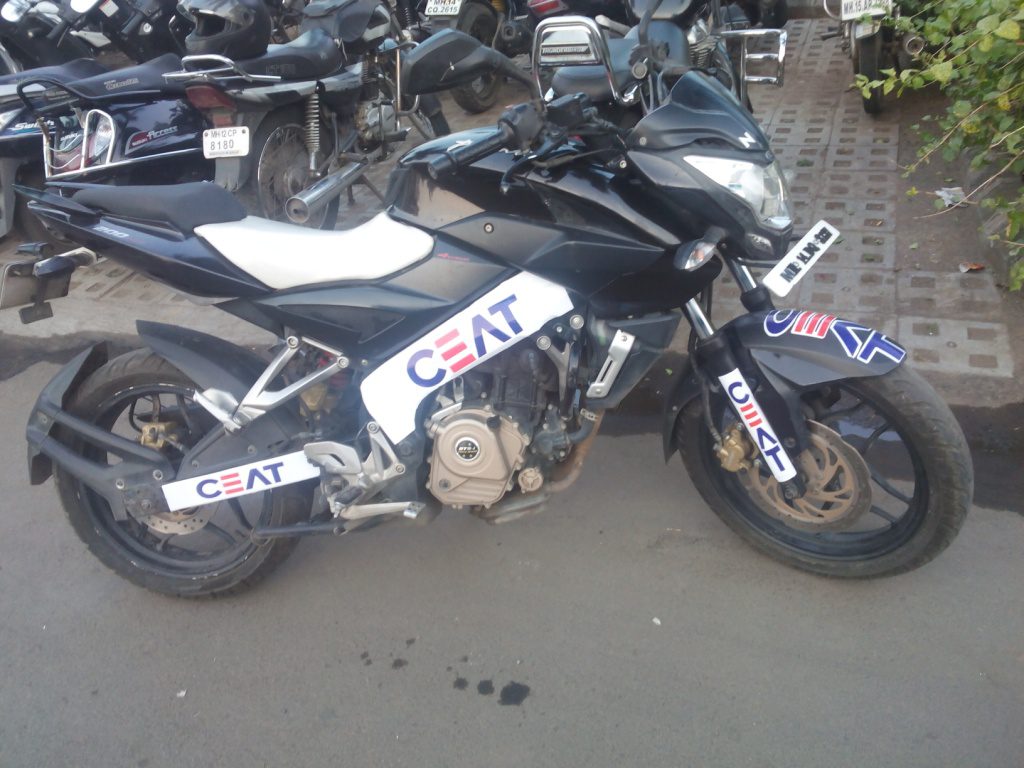 As my most inherent nature I chose to deviate and the result was nothing but a complete failure. The tyres completely failed to disappoint! Post installation it did take some time to adapt to the new configuration. The 60 mm height reduced the saddle height making a motorcycle more flickable. Meant for a 160cc motorcycle with a maximum speed rating of 150 kmph the zoom rad . Its matching front tire, from dirt roads to hard cornering it has seen it all. Even on occasions of punctures it has managed to endure the forces and get the motorcycle to the nearest repair shop.
Ceat Zoom Rad Tyres review – 1st impression :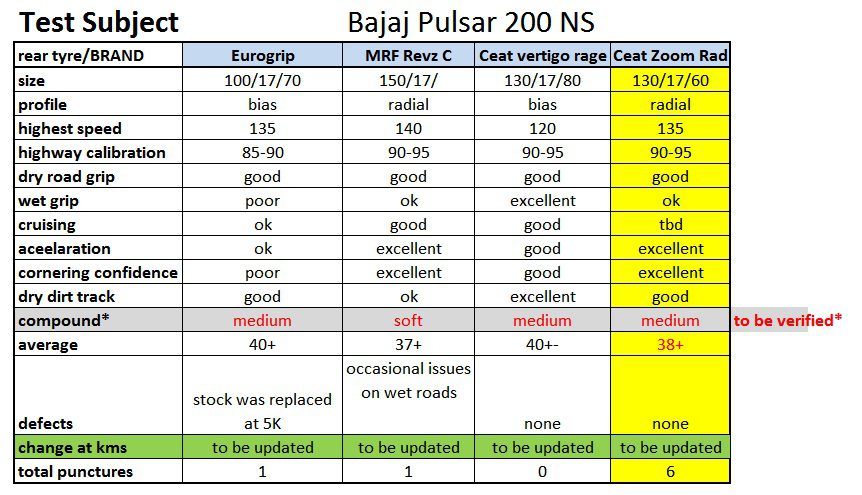 Our take on the Ceat Zoom Rad Tyres:
The tyres although are a street pattern, they have gone almost everywhere
At times of a puncture the tyre can easily go up to ten kilometres with sustaining damage.
The 60mm tyre height knocks off a good 10mm which makes is easier for short riders.
While it was meant for a 160cc motorcycle it easily handled what a bigger engine threw at it.
With a range of more 160cc motorcycles there certainly is a lot of corners that await these motorcyclists who wish to move from biased to radials.