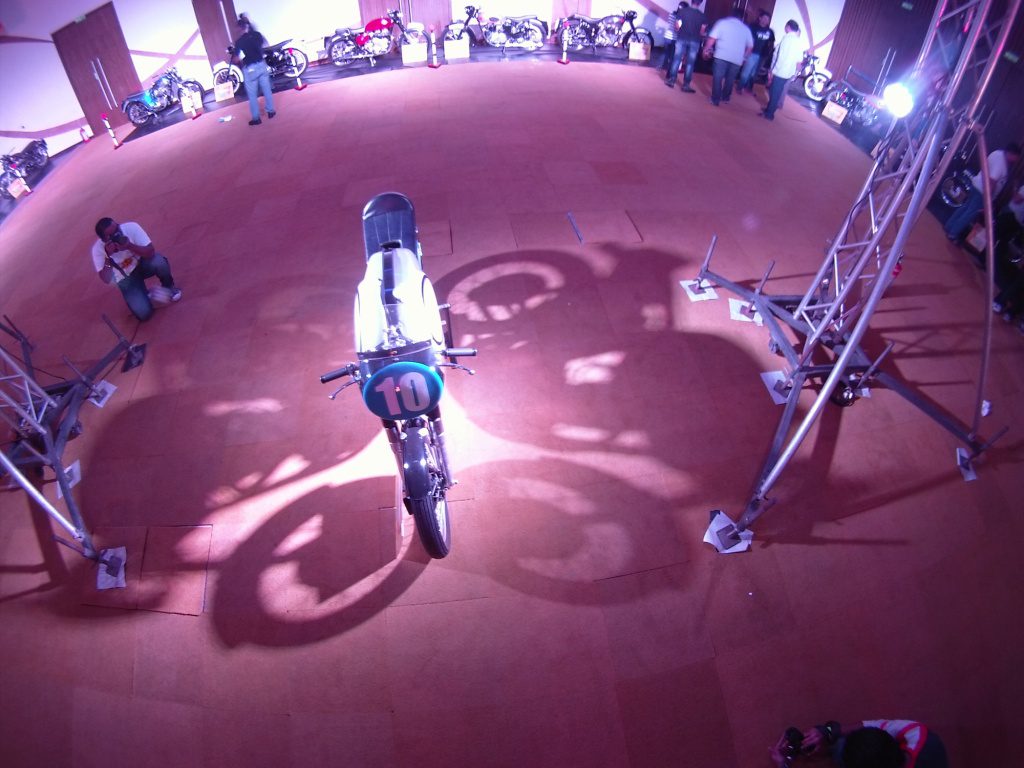 Clickpro Polar action sports camera long-term review
April 29, 2016
Clickpro Polar – For the ride & drive
In these times the quintessential "roll" camera has been replaced by the Digital camera. It is now being taken over by the Smartphone. From the budding reporter to the Selfie-addicts, the mobile camera backed by the SHARE button has indeed made life easy. Now let us turn that up a notch, a notch on the speedometer. An action camera is used for taking pictures and video while riding or driving. Not going into the details or the history or the origins, in the next paragraph we will get to the road that led us to the Clickpro Polar action camera.
In the beginning watching bikers on superbikes and a few KTMs using action cameras caught the fancy of the rest who in time followed suit. Be it the reigning king, the under-dog challenger and the rest who wanted a piece of action the all wooed the buyer with all they could offer. Either buy the original for a full warranty at the premium in India or import it with international warranty. The other option cost about a third and came with its own underpinnings. This is not limited to reliability and build quality. As far as the rest of the brands go, they are a by-product of the e-commerce evolution in this department.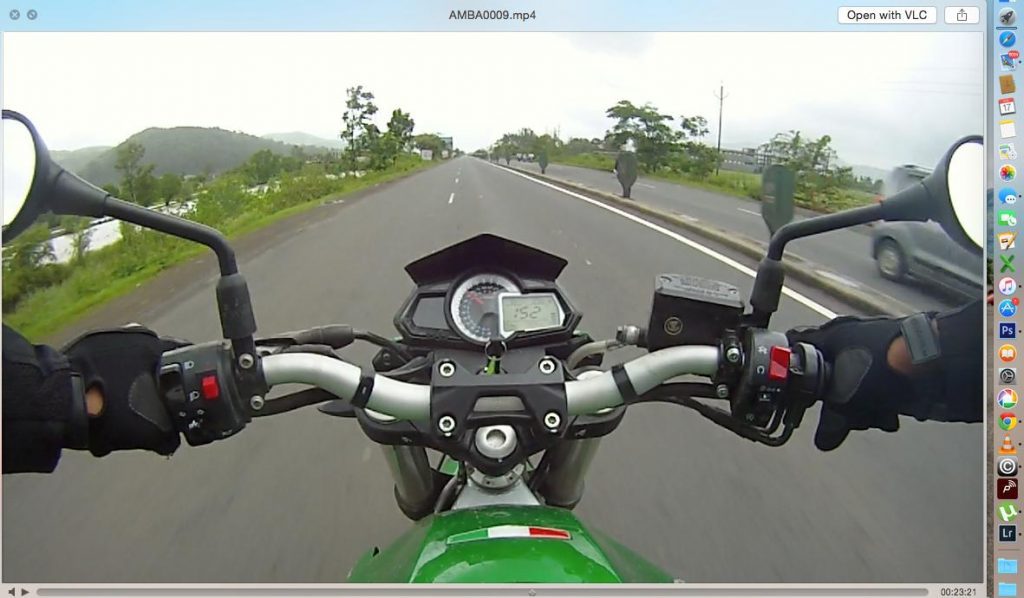 (Chest mount) screenshot taken while astride the Benelli TNT 300. This shows the clarity of the camera at high speeds.
Clickpro Polar – Luck by chance
While still in the process of search, research, advice and tips I chanced upon a Clickpro that a fellow rider from another city was selling. While attempts to reach him were in vain, I reached the manufacturer website. So after arduous discussions and emails that were exchanged I did not get their flagship product, the prime.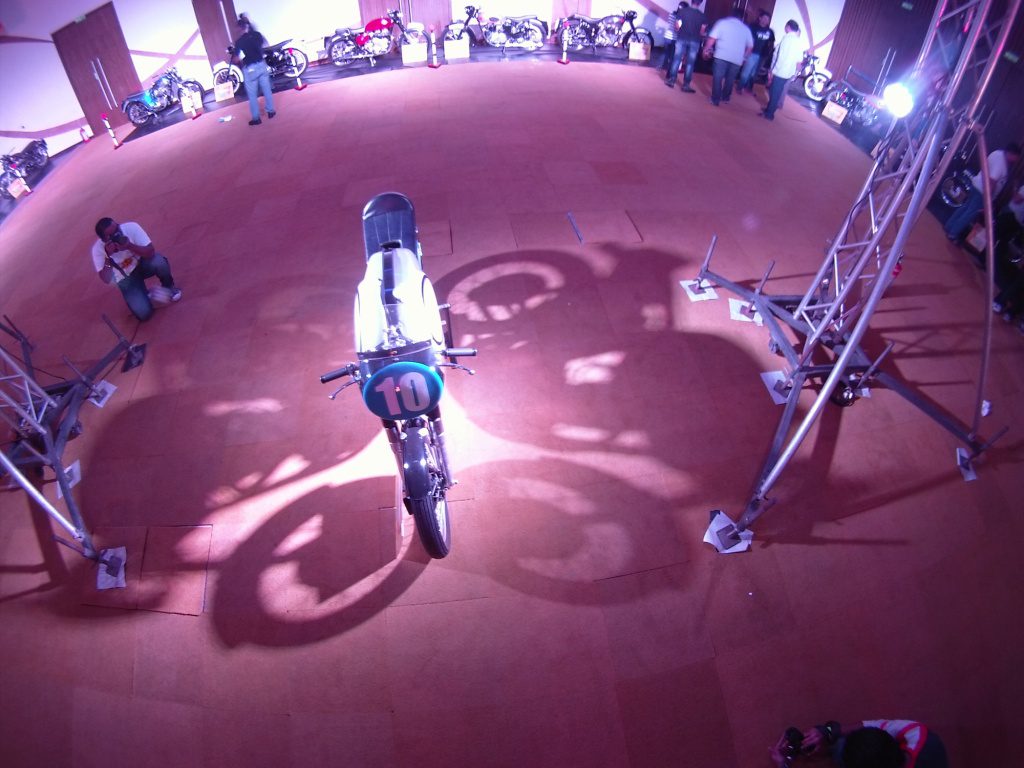 Indoor Wide-angle shot taken under low light conditions – Motoday 2015 Lavasa, Pune
What I got was even better – the Clickpro Polar.
Clickpro Polar – The basics
The Clickpro Polar with all the available bell and whistles is WIFI enabled. Also, it has the power to record up to 3 hours (in total) with the extra power pack bundled in as part of deal inked. Yes indeed, everything comes at a cost so I did pay the price. A price worth every penny specially, when they are spent for something that comes once in a lifetime – Wedding bells.
Having absolutely no clue of what to do I learnt to use the Clickpro Polar on the go- quite literally. This is thanks to the insightful manual that comes along with the product in PDF format. From the 1st chime to the last tear that would have dropped while the emotions ran a spectrum of colours. Hence, capturing the moments of a friend's wedding, well that camera had already impresses from the very 1st selfie taken!
Clickpro Polar – CAMERA SPECIFICATIONS
Photo Resolution 12M 4000*3000 8M 3200*2400
5M 2592*1944 (Default Setting) 3M 2048*1536
Video Resolution 1920*1080P 30fps (Default Setting) 1280*960P 30fps (4:3)
1280*720P 60/30fps 848*480P 60fps
Lens F/2.8 f=2.5mm 170degree wide angle field of view
File Format Video Format :H.264(avc1), MPEG-4 / Photo format: JPEG
Notification VIBRATION / BUZZER /LED
Battery Capacity 3.7V/ 1080mAh
Consumption 1.6W
Recording Time Approx. 120MIN
Charger Specification DC5V/1A or above
Charging Time 2-3 hours
Data Rate High speed USB2.0
HDMI Support
AV-OUT Support
Memory Card Micro SD Card
Memory Card Capacity 1GB-32GB
Waterproof IPX8 (Under water 60M for 3 hour with waterproof case)
Weight 90g
Dimension 62mm*42mm*40mm
WIFI 802.11b/g/n
WIFI Transmission Distance 15M
APP Compatibility Supports Android 2.3 / iOS 5.0 or above
Clickpro Polar in action:
Motoday 2015 ride
Pune Biker's Breakfast Run – October 2015
To view the camera on the manufacturer's website click here