Shima OPENAIR jacket review – First impressions
February 13, 2022
Shima OPENAIR Jacket Review – Premium Urban riding gear begins here? well lets find out then…
The Shima OPENAIR jacket  review – Sitting on display as you enter Gear & Throttle House HQ makes you wonder, WHY? After all, for half the price or even less you can get a mesh jacket. Then why on earth shell out almost double the price for which one can get a regular riding jacket. The plain jane looks got the better of me too..
What we are paying for, is tucking in all those blemishes and apertures in an almost seamless design. Its simplicity is it's style statement. Just like a luxury car wrapped in a single paint scheme with accents of chrome parked in an array of "hot Machines" and yet stands out in all that bling in the parking lot.
Shima OPENAIR jacket review – The lighter of them all
The Shima OPENAIR jacket is said to be an ultralight jacket. Apparently weighing in at just over 1400 grams, with all protectors included! Here are a few reasons why:
Predominantly a mesh jacket coupled with soft touch fabric making it breathable
The single layer form factor makes it one of the lightest motorcycle jackets available
As per the manufacturer, when you're off the motorcycle and remove the protectors, it can be used as a city jacket. Well can we disagree, I think not!
Shima OPENAIR jacket review – "The Armory"
The OPENAIR jacket is comes with a new type of breathable protectors – CE level 1 elbow and shoulder protectors and CE level 2 back protector. Keeping the ventilation quotient the forefront, the protectors have a honey comb design. This is in order to offer adequate protection and even greater airflow. Given the extreme weather this season, this could be the ideal option for rides on the forthcoming scorching hot summer days.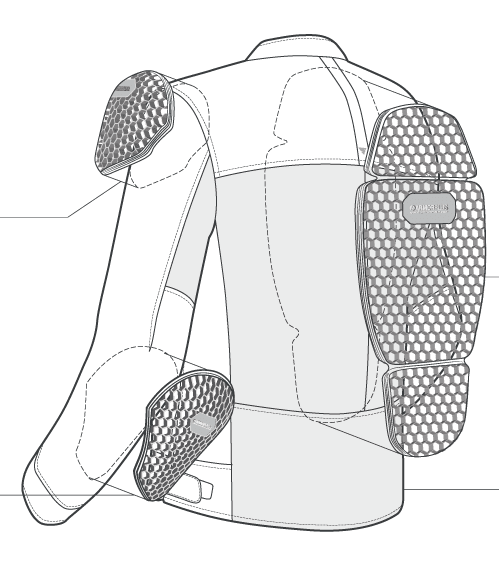 Also, we are given to understand that for additional safety you SAS-TEC chest protectors can be purchased separately.
Shima OPENAIR Jacket – "Managing the Heat and the cold"
The jacket also comes with an "Evolink system" that allows the rider to add additional layers to the jacket like:
In the hot summers the user can add a cooling vest - HYDROCOOL VEST
During the winters add a thermal liner - The POWERHEAT VEST
Monsoon Rides? Sneak in a waterproof jacket in in the special pocket inside the jacket and ride the rain!
Alternatively you can check about ordering an external rain liner too.
Shima OpenAir Urban Mesh Riding Jacket Brown – Specifications
Protection
CE level 2 back protector (ventilated honeycomb structure & super light)
CE level 1 shoulder and elbow protectors (ventilated honeycomb structure & super light)
600D Soft Touch Polyester with 400D Mesh
Reinforced double safe seams
Features
Width adjustments at the waist
Connecting zipper for pants
2 pockets on the outside & 1 waterproof pocket on the inside
Reflective elements on the jacket
Mix & match with any Shima pants
H3 heat free system: Extra-large airflow mesh panels
Shima OpenAir Urban Mesh Riding Jacket Brown – utility & expansion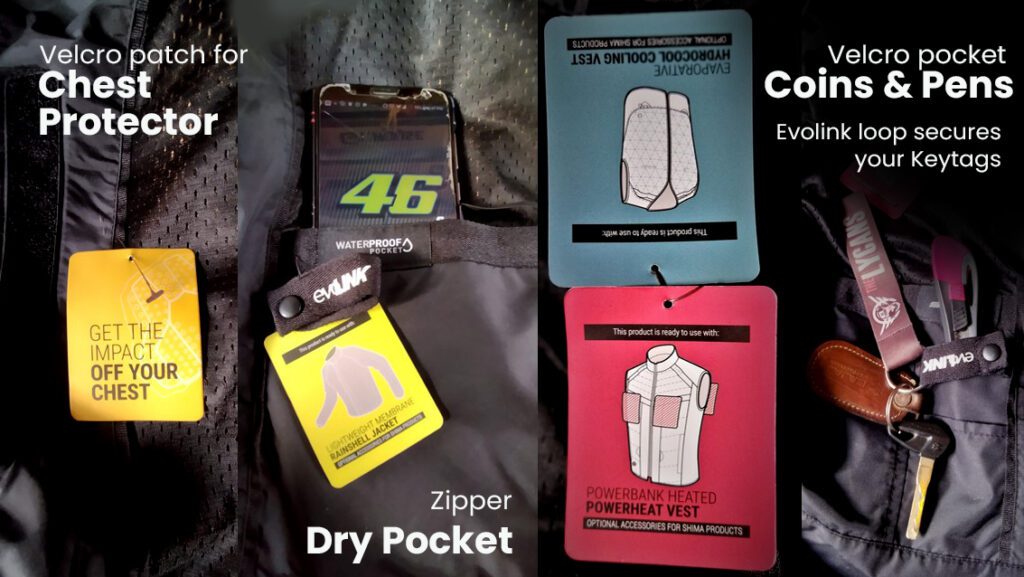 Shima OPENAIR Jacket – "our first impressions"
"NO FRILLS" design makes it best in class riding jacket for casual wear
The clean design makes it the best riding jacket under 15,000 premium jacket
Also, the premium fit and finish makes it the best everyday use jacket in its class.
As unbelievable as it may sound the grey is a style statement in itself.
While the black is all about being stealth, the brown ( a personal favorite) exuberates class.
Did we miss out "RIDE SUNDAY",  hell no!! The honeycomb design allows for optimum air flow and ideal for the extreme summer conditions coming in 2022 to India.
Got your adventure armor and want a jacket to match it. The answer to that trail riding jacket lies here.
Usually, basic riding jackets have limited options. Be it thermal/cooling liners or chest protectors, here its just a shopping cart away!
Also, for those motorcyclists who prefer a SINGLE ARMOR /LINER and multiple riding jackets setup, Shima might just as well be your answer – share the top end HYDROCOOL VEST & the POWERHEAT VEST upgrade your riding comfort quotient.
Want one for your lady too? with the rising number of motorcyclists couples, few brands are actually offering options for the ladies too. The OPENAIR LADY jacket is available in Black and grey colors.
Click here to get your Shima from GT HOUSE
About Gear And Throttle House
We bring you the best of motorcycle riding gear, that's well celebrated around the world, all at one place and to your doorstep. Tried and tested by us, these best in class wearables are chosen by our experts specifically for India. Our mission is to provide world-class, high performance & comfortable riding gear, all at an affordable price.

Still don't believe us? give us a shout & we will get back to you. (CLICK HERE TO CHAT WITH Gear And Throttle House )

Bringing premium & innovative motorcycle riding gear in India at an affordable cost. The place for all serious motorcycle enthusiasts.
Gear And Throttle House are exclusive importers & distributors for:
Shima Riding Gear Poland,
Racer gloves & protectors France,
Raleri Antifog visors Italy &
Zandona Protectors Italy
The Capital, B Wing, 501, 5th floor,
Baner – Pashan Link Rd, opposite Goodluck Cafe 
Baner, Pune – 411045
Connect with GT House –
On Social Media:
About Shima
Born out of Poland, Shima riding gear has been protecting riders for over 10 years now. One of the world's most technologically advanced riding gear brands, it was created out of pure passion of motorcyclists for motorcyclists. Keeping protection & comfort as their top priority, Shima riding gear is going to be your perfect companion for all genres of motorcycling. Shima riding gear consists of riding gloves, riding jackets, riding pants & riding boots.