Varun Painter by the Powerdrift – The Motolethe
June 12, 2021
From his debut with PowerDrift and today being one of India's most loved hosts Varun Painter has come a long way. Both, as a motorcyclist and as a presenter. It is indeed a pleasant surprise to know that its already been almost seven years with the Channel. It seems like time travel at a blip of a throttle that one of India's youngest Video Presenter has already travelled this far. Lets wheelie right in to this Motolethe's his story:
1. How did your association with motorcycling begin?
I firmly believe that an introduction to motorcycles begins in the family and mine was no different. My Mama made me sit on the tank of the KB100 and in the middle of the night, we used to experience the silence of a city through the two stroke hum. My father did the same with the AX100 and while I don't have a vivid memory of that, all I remember is the wind in my face as we zoomed across the city.
2. Tell us about your first motorcycle
My first motorcycle was the Splendor! A modest commuter that was a part of almost every middle class family back then. I learnt riding on it but more importantly, I am forever grateful to my father for letting me have a go at it.
3. If you had to bring back a motorcycle from the past it would be a ___
My Karizma. I deeply regret selling it and I wish I could somehow trace it down and get it back
4. Who is your inspiration/ idol in the world of Automotive Journalism (either or both) and why?
I never had an idol but I have met some exceptional people along the way who I credit a lot of my growth to. Forever in debt.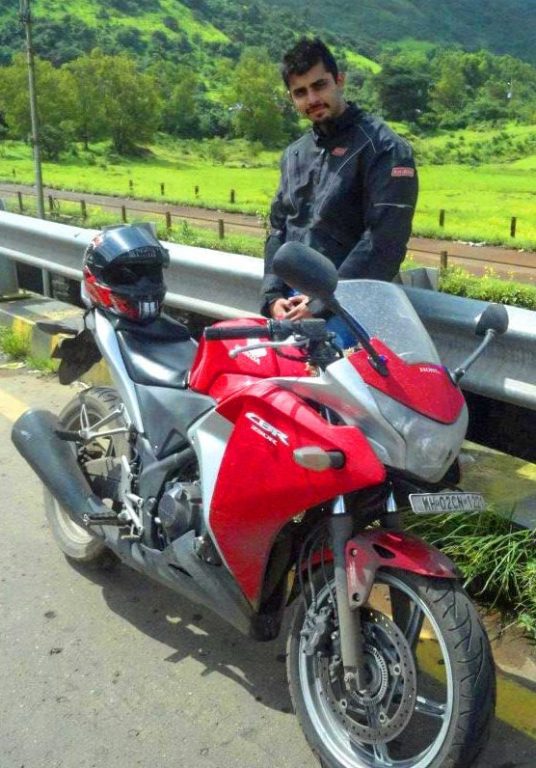 5. If you were not a motorcyclist & Anchor at PowerDrift (as you are today) you would have been a __
I never gave that a thought to be honest. As of now, I always feel the need to learn and grow with every passing day. The universe works in mysterious ways and I feel grateful to be where I am today.
6. As we know it today, you are the Anchor at PowerDrift, please do share some details of your journey with
us?
Its a different story behind the curtains. There's so much work that goes into making one single video. Team work makes the dream work and I am where I am because of the people that I work and have worked with. They make magic seem real. Its a beautiful camaraderie that I share with my colleagues.
7. The road ahead for Varun Painter is ____
To be the best that there is! It might take a while to get there but, I will! I am still young at 31 years old and there's a lot to accomplish.
8. Your idea of your dream motorcycle is (Do not specify any brand or type)
The Ducati Multistrada 1260 Pikes Peak! It is everything that I want in a motorcycle. Performance, comfort but most importantly that connect with my heart is so deep, it's indescribable.
9. Varun Painter wears a helmet because
I care. I want to live a long life and my job comes with a lot of occupational hazards. Its as simple as it gets.
10. A message for budding video content creators/ anchors & motorcyclists
Keep doing what you feel like doing. Some might like it, some won't! You will get where you want to be.