Orazo Ibis VWR Review
July 29, 2020

Orazo Ibis VWR Review – Prelogue
Sitting down to pen this Orazo Ibis VWR review, I ask myself is this what I really wanted or what I needed? Travelling back in time about three years to this day I set upon a journey that change course of my life. No this is not about a ride to Leh – Ladakh. An online contest a few clicks and lots of chaos later and here I am sitting in a banquet hall with other attendees and we have Mr. Shubhabrata (no not Schumacher) addressing the congregation.
From the one lakh entries it came down to just thirty of which ELEVEN made across the Himalayan Highs. There were mixed reactions nevertheless we said our goodbyes taking memories and leaving a bond of friendship in the form of phone numbers exchanged. Somewhere en-route to the airport I began to introspect (for want of a better one 😉 ). All the social exchanges and chill times aside I zeroed in on what Mr. Shubhabrata spoke about. Some, as a motorcyclist one learns and figures out and some that is learnt when another motorcyclist shares his experience that is a learning for another. Why this, read on…
Orazo Ibis VWR Review – The call of the wild…
En-route to the airport I receive a phone call that in the future brings me here. The Caller, a Mr. Machine dial in asking me to gear up for "Asset Transportation". This mission tested man and machine, the machine was evaluated by man and vice versa. During this motorcycle expedition I learnt the value of gears not just from a safety but a utility standpoint as well. In this context – riding boots.
The riding boots made purely of leather and polished off with industrial grade sole held its ground until its nemesis – water seeped in. Unlike short boots touring boots need to be as agile as basketball shoes yet as tough as a motocross boot.
Setting off from Pune on a late November cold filled isn't always a fabulous idea. I still wonder what was in the air. The Orazo Ibis VWR came in as early as July 2019. It saw its debut at the Triumph Motorcycles organized 2019 edition of DGR. Incidentally, the motorcycle for this ride hails from the same family that Mr. Machine is connected with (2017 solo trip). The Black Mahindra Mojo ABS buffed to a shine matched the gloss of the all new Picus. Setting off from the parking lot is the easiest part to forget. The Picus and Ibis had just one difference apart from design, the fasteners. The taller boot meant protection from the winter morning draft and saved the need for a pair of knee guards on this city ride.
The first phase of testing put a positive impression on my mind. Primarily aimed for touring and application in verticals where similar boots are used this is going to get interesting, I said to myself.
The ride to Rider Mania 2019 had it all:
Straight highways
Meandering ghats
Offroad patches
Potholes
Blind curves
Traffic
Jaywalkers
Getting away from these with quick reflexes and knee jolting jerks isn't easy. Yes, the prescribed medication held the fort till Goa. The Rider Mania 2019 weekend is a weekend to remember. With memories and a tail bag as my only luggage I set off the ride of the year – Kanyakumari! Leaving in the morning I stepped into Bangalore around dinner time. After indulging in camaraderie and resting the next, I set off for Kanyakumari. The drizzles in Bangalore and the dashes en-route had me alert all the way.
Taking man, machine and yes the boots I managed to scrape the 300 kilometers mark from outskirts of Salem towards Kanyakumari before stopping for lunch. The non-stop run toppled the previous 250+ kms score and proved that the ergonomics prowess of the motorcycle. The boots on the other hand held its gate and in the ever changing weather kept the comfort levels up.
All said and done I returned to Pune with a night halt in Bangalore. Here are my thoughts –
This is where the Orazo Ibis VWR comes in. Two years and counting, sans the IBIS I would be bereft of:
Adequate cushioning
Easy access to boot up
Water seepage
Lower possibility of water seepage in low to moderate potholes and low lying puddles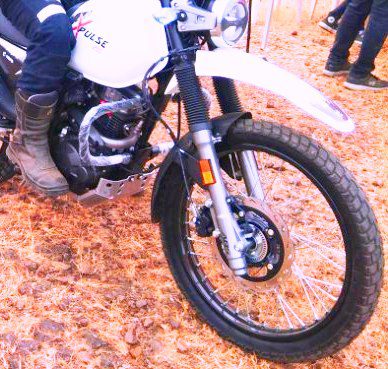 What the Orazo Ibis VWR offers:         
Rugged all terrain sole
Confidence inspiring grip for use on most motorcycles and almost any surface
The taller leather ensemble keeps the splashes out
The Velcro fastener allow for "Fast Boot"
Available in all sizes and unisex design
Planning to buy the Orazo Ibis VWR? Here are a few things to keep in mind:
The motorcycle touring boot is like most touring boots in nature
They can be used for outdoor activities
The Orazo Ibis Velcro on the shin area should be given some ventilation in the break time.
Walking into a conference in rain soaked ibis, careful rinse the muck without letting it seep though.
The boot indeed is plain Jane, however this allows it for it to be worn almost anywhere any time.
Orazo Ibis VWR – To clarify doubts:
The Orazo Ibis is a good option to most riding boots.
Costing almost half than most brands it is certainly value for money.
The industrial form factor helps maintain the durability in punishing conditions.
From bike rides to boardroom meetings, the formal fit enhances its usability.
Polish and go makes applicator polish it's best friend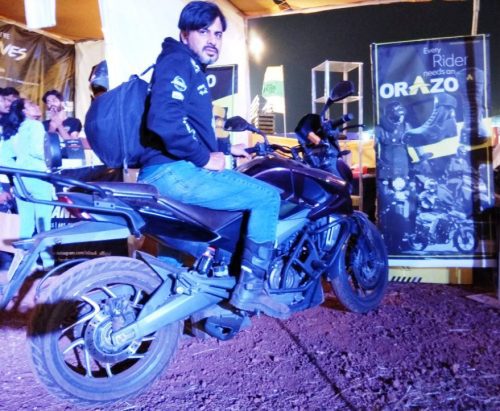 As per the manufacturer the technical specifications are as follows:
SNAPSHOT:
12 inches tall
Velcro Fastened
Light reflector at heel side
Ankle protection
Shock absorption near the seat region (ie. heel side)
Steel toe protection
Highest grade abrasion & water resistant leather
Smooth leather finish including tongue area
Well designed flex points makes walking comfortable
High degree anti slip dual density sole
Ultra – comfy bounce back foam in-socks (anti-fungal)
Shin protection
CE certified to EN ISO 20345 : 2011 standards
EXTERIOR
12 inches tall
Combat boot styling
Velcro fastened
Smooth leather finish
Leather tongue
Light weight PU Sole
Highest grade abrasion resistant leather (removes necessity for a toe slider)
COMFORT
Riding boot upper made of water-resistant and breathable leather and fabrics.
Anti-fungal latex In-socks – to keep feet cool & dry on long rides.
Well designed flex point makes it comfortable to walk & provides support to feet at odd positions.
SAFETY
Reflector material attached on the rear side to enhance visibility in dim/dark areas.
EVA plate on the shin to protect from impact against loose, flying objects.
Thick leather coated around the ankle for impact and torsion resistance.
Steel toe protection against injuries caused by heavy/hard object impact or vehicle run-over.
Anti-slip dual density slow which minimizes chances of injuries in slippery areas.
Shock absorption on the seat region (ie. heel side)
CERTIFICATION
CE certified which conforms to EN ISO 20345
IDEAL USAGE
SUMMARY
This is the motorcycling rider boot you need if you are on the road for several hours at a stretch. With your trouser ends tucked into the boot-neck you will be safe from hazards like flying grit, hot sand or pebbles. With the standard water resistant version, water from mountain streams or puddles will simply run off the exterior of the rider boot without wetting your feet inside. This is a 12" high rider boot fitted with a light reflector shin and ankle guard at the heel side for added safety.
To Visit the manufacturer website click here
#DGR2019 Photo Credits: Harsh Salve