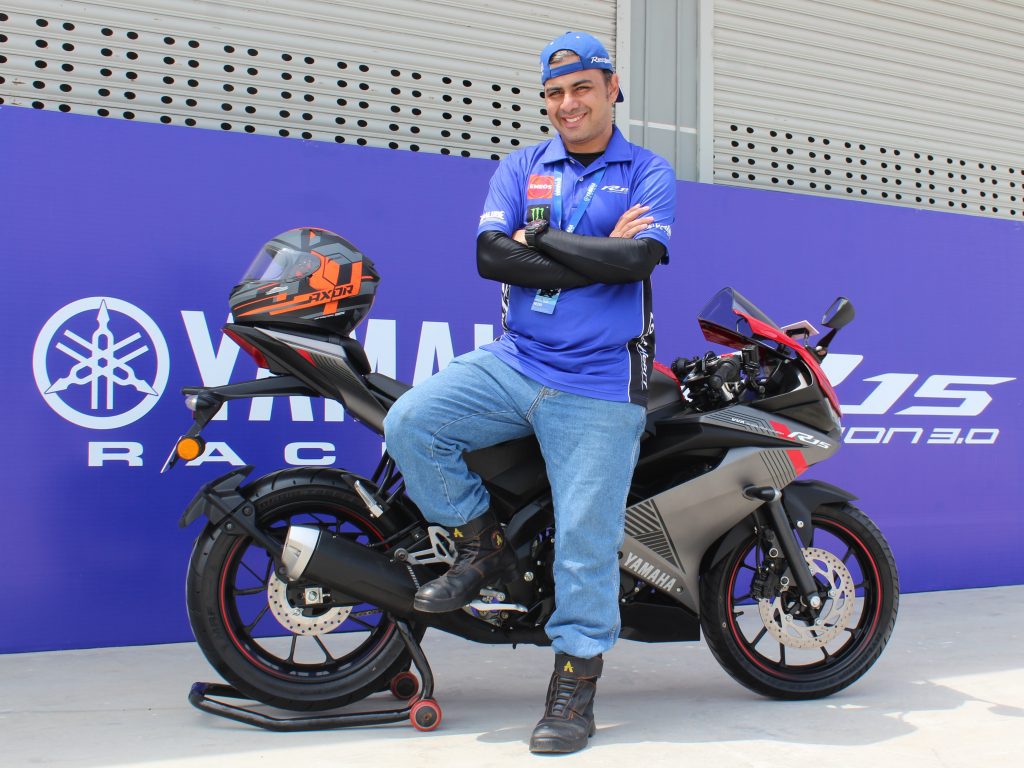 Orazo PICUS VWR motorcycling boots – long term review
June 3, 2020
Orazo PICUS VWR motorcycling boots long term review – 5 star rating anyone??
Orazo motorcycling boots review
Orazo PICUS -VELCRO (VWR) sank
Yes, it sank deep enough to come up with the nick name
"Lamborghini Urus" of Riding boots
. A basketball shoe from the interior comfort with the ruggedness of a battle tank!
Look and feel:
The Orazo boot comes with an industrial grade sole and a steel toe. The boot comes with inner leather pinning's that are meant to keep water out. The two step Velcro fasteners provide for quick access while the emblems are embedded with ankle protection. Yes this is water resistant, no it is not 100% waterproof and it still drys pretty fast. Avoid drying in direct sunlight.
Orazo motorcycling boots review – Interiors:
The Orazo motorcycling boots has a standard level of cushioning with anti-fungal properties. Adding to this a comfortable in-sole that is well cushioned. The ankle protectors along with the 8 inch height add to the feel of a basketball shoe. The steel toe is sturdy enough to keep the shoe going. On one odd occasion in a narrow by-lane a Piaggio three wheeler's rear tire went over my foot and it felt like a hard pinch. Apart from that no bruises or fractures.
Orazo motorcycling boots review – Wearability:
The Orazo motorcycling boots review began at the recently held Auto Expo 2018 with a maximum use time of 18 hours without taking them off and in the ever-changing weather of Delhi. The bulky exterior kept me shy of leaning in while aiding off-roading with ease. Off-track the shoes make a good pair for daily use as well as "let ride out" sudden plans.
The Orazo motorcycling boots review has come after seeing three seasons of weather. I washed them in the monsoons, polished and buffed them otherwise. At every buff it shone. Worn average 12 hours a day without fatigue. Suffice to say "Keep them on" is the best compliment to offer in this department. Be it to work, an outing with friends or a ride to Timbuktu, these boots not only take you there… They can trek, Salsa and even play basketball or any outdoor sports. Broken down vehicle needs that extra push, dig the heels in.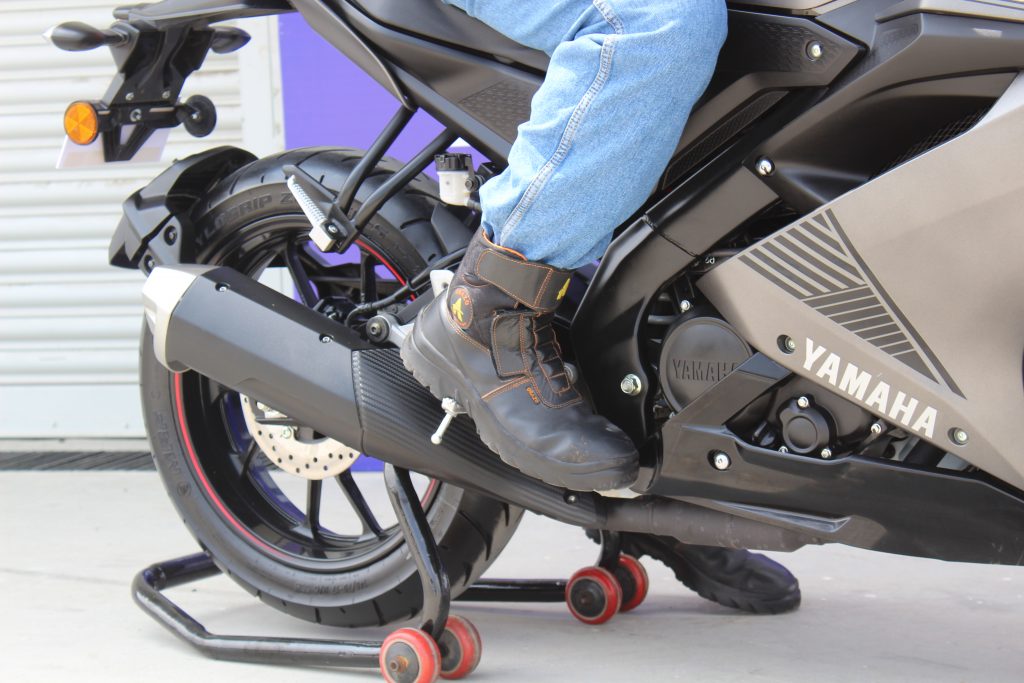 Orazo motorcycling boots review – What Could be better?
There is  a lot that can be done and in discussion with the team I was surprised to know the ideas it had already received. However, there is no dearth of designs that can satiate the Indian palette  at the current costs. The recent price revision made these boots accessible to a higher number of motorcyclists who would otherwise spend on trekking shoes to get comfort and safety. Branded sneakers bought for a little under 3500/- are worn for extra comfort sans the safety.
Orazo motorcycling boots review – A Paid Endorsement?
Given the heavy duty use not limited to riding a motorcycling, the safety shoes wore out in 8 months.
The custom boots needed regular maintenance
The riding boots are track specific, although can make for tours and rides, but has limited walking or running abilities
All this praise and you are wondering if this is a paid review to boost the brand, NO!
These shoes have survived a year worth of carnage thrown at it and still look like it can go for another.  However as an agreed no that they have survived a year and counting I would give these boots a 5 star rating, I will re-visit this post 6 months from now.
Want to check them out? If you are in Pune, you can visit Probiker  Helmets on MG Road and Wildfire in Mumbai. The address to the dealers are as under:
MUMBAI:
WILDIRE Biking & Adventure Gear
Shop No. 4, Shivam CHS, Link Road,
Next to KTM Showroom, Shastri Nagar,
Goregaon West, Mumbai – 400104
+91 8291524979 / +91 9833667270
PUNE:
Probiker Helmets & Accessories
Shop No – 7, Akbars Radiant Plaza,
Behind Aurora Towers, Next to RBS Bank (Old ABN-AMRO),
M.G. Road, Pune – 411001
020 26127000  / +91 8855947000