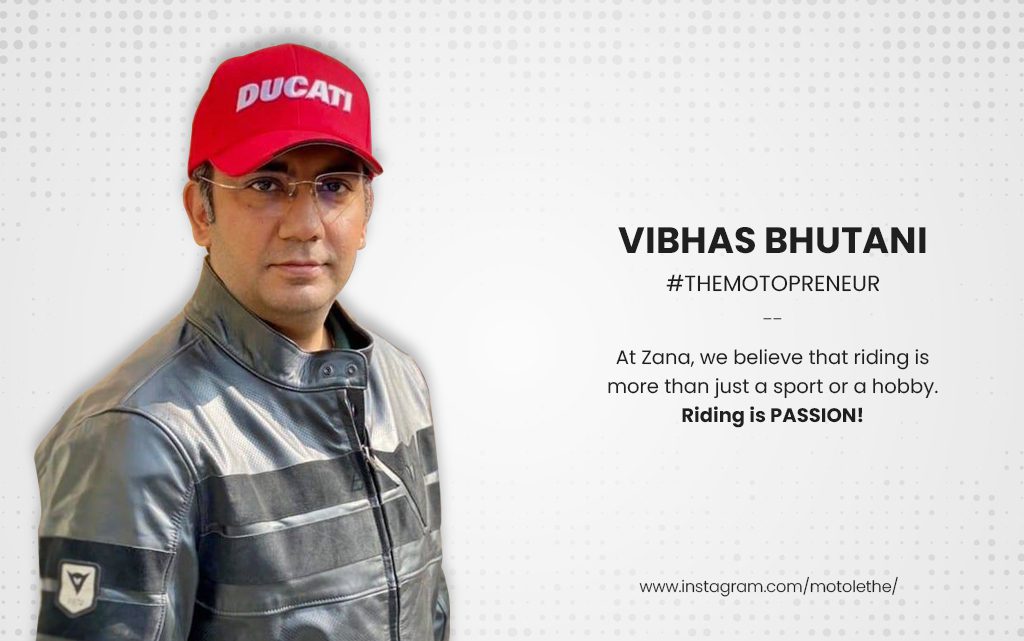 Vibhas Bhutani – "With love from Zana"
August 7, 2021
Vibhas Bhutani – Team Zana & the Odyssey Connection (prologue )
We made acquaintance with Vibhas Bhutani and Team Zana International during the Bajaj Dominar Polar Odyssey Campaign. This courtesy a news stating about the "adventure quotient". On closer observation of the images, we found that most of the touring accessories carried the Zana design DNA and not OEM or a "New Variant". We thus connected with Team Zana. Certainly, we are ever grateful for the publication who carried the news and hence giving us more meat to bite into.
The article – Written published and shared that wasn't the end. We wanted to look up Zana and during our search we found this…
https://www.instagram.com/p/Bl559yJhCQJ/
Click here to view the post on instagram
During a telephonic conversation when asked about the Kawasaki Versys 650 owner the answer left us aghast.
The motorcycle owner is none other that Mr Vibhas Bhutani himself!
Why on earth put a 7 odd lac machine on the floor? Quite simply because human life is priceless. The Zana design language does not have the word "Jugaad" in its vocabulary. The product built is required to serve its purpose, not just look aesthetically eye catching. Hence, the motorcycle in the frame is tested to ensure it passes its test. Lets get to know more about the man himself.
Tell us about yourself – education, automotive related skills, car/motorcycling experience.
I am Vibhas Bhutani, born and raised in New Delhi. Although I completed my engineering in electronics and communication, I am doing something that's entirely contrary. I  did my MBA in Australia, for three years, I stayed there and then I came back. During college days here in Delhi, I rode a Bajaj Pulsar 180 for a while before I graduated to a car.
In terms of motorcycling experience, I gave up motorcycling for a long time. In 2016-17, when I had some free time at hand is when I bought the Himalayan and the rest is history. I have done probably twenty five, thirty thousand kilometres in total on all the motorcycles I own.
Automotive Acquaintance – how did you become an automotive enthusiast. Eg. Influence from father, friends etc.
I was always an automotive enthusiast by birth. And I had a very strong fancy for cars. Currently, I have a massive collection of full-scale models of cars and anything that has four wheels used to inspire me a lot. But, lately I have had a strong affection towards motorcycles as well, especially the Italian and the European ones. No intimidation whatsoever from any friends, any family. I think I was just born with it.
Life of Vibhas Bhutani before turning a Motopreneur (work/ employment)
I was always in this industry of manufacturing – two-wheeler parts and accessories. This is a traditional family business. I have just given it a new direction and making something that's a little more contemporary. Also, something that is a little more design focused and yet at the same time, is a little more utility biased. Our mainstay family business used to manufacture parts that are simple and technically designs by the original manufacture of the equipment. So yeah, that's how it was.
The All-Spark inspiration – origin story to your venture
So the old spark is demonetization. Basically, nothing doing business was down for a good three four months. The factory was basically running at idle. All the stock was all the stock sale basically stopped. Thus, we had lots of piled up stocks as well. Sales were not happening. People were busy converting their money and all that. So, I bought a motorcycle and started to ride again a little bit here and there.
I then realized there is a lot of potential to manufacture accessories for this relatively new gen of motorcycles, say Himalayan the Dominar and the like. They are just started to come by. And the old KTM Duke was really invisible at that time. Recently my brother in law had bought his Harley Davidson and obviously I wanted to have fun with those kind of motorcycles as well.
I started with the Himalayan and I thought, I'll graduate soon. In three or four months I'll buy myself a Harley, give myself a little practice and get back in terms with the motorcycle again. I actually had an accident when I was a teenager with a scooter and we all desisted to ride to two wheelers. Be it me, my brother and my parents were scared (obviously) so they didn't let us ride any two wheelers. So we graduated to a car pretty soon.
Spanner in the works – challenges faced and (how you overcame them)
That's a very, very long story. I've gone through all those things designed, failed, redesigned. It's really small that the space you've given me to describe the challenges faced many, many, many is the only thing I can say in a concise form.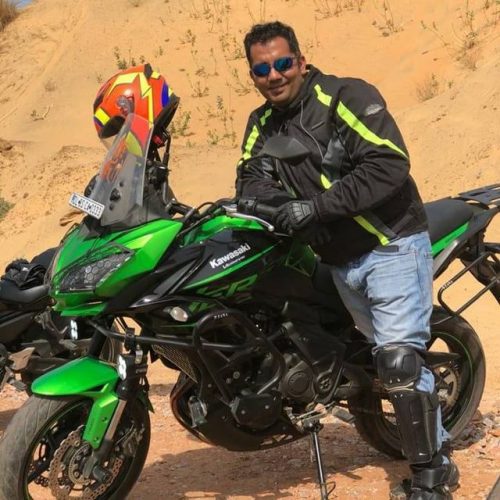 Beast Mode – A memorable feat/ achievement /anecdote of your venture
There are  many actually, I think the biggest highlight for us would be the Bajaj Dominar Polar Odyssey that we did from the Arctic to the Antarctic. It actually opened our technical insight to actually see the product perform and realize that whatever logic and equipment building know-how that we have, it survives. Also, it really gets a good beating and basically just tells us that we are on the right path. That's, what I think is the biggest highlight now that I look back at it.
Also:
The AustralAsian Odyssey from India to Australia by Candida Louis
The #xBhpDominarGreatAsianOdyssey – Delhi to Singapore by XBHP team and
Those numerous here expert experiences here and there.
And it's just building confidence in our parts from us.
My way to the highway Future plans ( what your audience can look forward to)
Well, I would not tell my future plans. They will unfold as they unfold.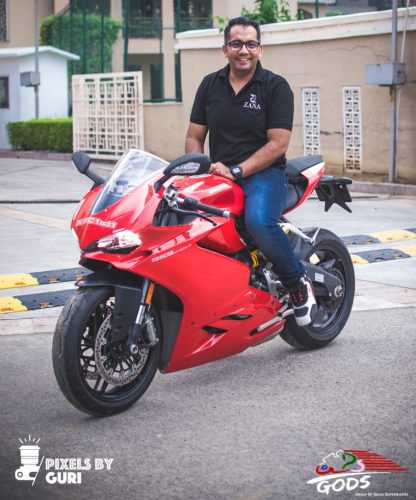 Advice to Budding Motopreneurs
My advice would be just keep going. Life's never easy and it never comes on a platter. Whatever you feel you got to do, just hit your nail hard. Hammer it like anything, like there's no tomorrow and eventually things will start to shape up the way you desire. So, that's the only advice I think I've learned myself. To conclude, the only thing I would say is perseverance, stay strong and just keep it rolling.
Live Location ( official contact details)
HAVE A QUERY? Click here to drop them a line
You can also reach them at 9953112277
(Call in orders- Mon – Fri: 10.30 AM – 6.30 PM)
SHOP No. 4 Building number 2290, Arya Samaj Rd,